CMS WEBSITES
E-COMMERCE
CUSTOM MADE
Millions of websites worldwide use popular CMS like Wordpress, Joomla, Magento and has been growing their businesses successfully for years. Creation of website based on CMS is the best way to keep a fair balance between price, quality and speed of development.

The best thing about CMS is that they allow building websites with almost any budget. You can build fully functional website for €500 by using wide a range of themes/templates and extensions or for €10000+ build a website with sophisticated custom theme and custom extensions/plugins to meet the most difficult business requirements, integrations, etc.

Our team of professionals have acquired an extensive knowledge base of extensions and plugins which can make development even more faster and easier. If you need some specific functionality - we do research first, as there is a huge chance that existing extensions on the market can fulfil your requirements. Otherwise we can customize most suitable extensions to meet your needs or build a completely new, custom made solution.

We have proved time and again that our team is one of the best in this area - we have developed extensions for WordPress, Joomla and Magento CMS, that are used by hundreds of our clients and other web development companies.
E-COMMERCE
CMS WEBSITES
CUSTOM MADE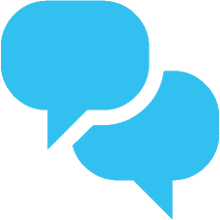 1. Communications
Great communications and clear understanding of your project is a key to successful cooperation. That is why we suggest to split web development process on a short daily or weekly iterations with regular communications to keep everyone informed about development status.

Also we will be glad to arrange regular meetings through skype, viber or phone, so we can discuss project requirements and possible solutions even more detailed. In order to achieve the best results we suggest to use Project Managment Systems but if you are comfortable with just Email and Skype - it is also okay.

Testimonials
Don't just take our word for it - see what our clients are saying.
" Julia and her team works with our company since a couple of month and we are very very happy that we got such a perfect programmers, who has all skills we need for our difficult projects, they provides always a very high quality of work. They are always available and helps us with their great ideas.
Thank her very much for that."
" Sergey did not only make the things we told him to do very well, he gave us also some great new ideas and inspirations for that website.

Excellent and super quick! Will hire again to maintain this website.
Thank you."
Mary,
Founder,
United States
" Dmitry is an excellent developer and great person to work with. Dmitry's team was given a complex and difficult problem to solve involving a multitude of different technologies.

He was quick at understanding the issues and proactive and creative in his solutions. He communicates clearly, provided a detailed documentation for team's work and showed great availability all along the project.
We will be working with UkrSolution again and would recommend them without hesitation."
Sergey
Technical Leader, Co-Founder