OUR WEB
DEVELOPMENT SERVICES
WEBSITES BASED ON CMS/CRM
If you already familiar with one of the most popular CMS (Wordpress, Joomla, Drupal, etc.) and feel comfortable with using it, we will be glad to develop website based on your favorite CMS.

Our developers can customize template/theme you bought or develop completely new one from scratch with unique design.

We will define set of plugins/extensions which are a good fit to your website and customize them in a way you need. If you are looking for some specific functionality - no problem we will build custom plugin/extension to meet your specific needs.
SHOPS, AUCTIONS, E-COMMERCE websites
If you are looking for a development or maintenance of eCommerce website - our team will be glad to share experience with you!

We build eCommerce websites with marketing and customer preferences in mind. You will be pleasantly surprised how much new ideas we can suggest to achieve bigger sales for your eCommerce website.

Our web development company have developers who are familiar with eCommerce platforms like Magento 1/2, Shopify, WooCommerce. We also can work with platforms based on frameworks or pure PHP.
CUSTOM DEVELOPMENT, PHP Frameworks or PURE PHP/NodeJS
If you have very unique and complicated project or you just not comfortable with using CMS. We would like to suggest you to develop website with Frameworks like: Laravel, Yii, CodeIgniter, Symfony, AngularJS, VueJS, ExtJS, ReactJS.

These frameworks allow you to build more flexible and very efficient solutions. Also they have a high level of expansibility that allows dynamically expand and modify your project for years without any architecture issues.

If you would like to build project using pure PHP or NodeJS - it is also can be arranged by our team.
SEARCH ENGINE OPTIMIZATION
In general SEO can be separated on 2 big parts: "Writing of unique content" and "Technical optimization".
Our web development company can fully cover technical part which helps google properly crawl and analyse your website. Optimization includes:
⚫ Website Speed Optimization ⚫ fixing HTML/CSS issues ⚫ SEO urls ⚫ Google AMP ⚫ Google Microdata and much more.

You can check technical SEO issues of your website here: https://seositecheckup.com/
Check google website speed rank of your website here: https://developers.google.com/speed/pagespeed/insights/
Our congratulations if you got 90+ points!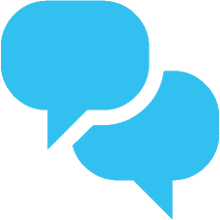 1. Communications
Great communications and clear understanding of your project is a key to successful website development.

That is why we suggest to split web development process on short daily or weekly iterations with regular communications with you to keep everyone informed about development status.

If your project is very complicated we will be glad to arrange regular meetings, so we can discuss project requirements, issues and solutions through skype, viber or google hangouts.

In order to achieve the best results we suggest to use Project Managment Systems. But if you are comfortable with just Email and Skype - it is also okay.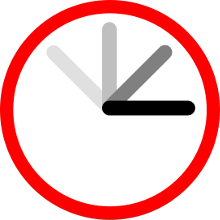 2. Estimation & Budget
Usually estimation takes from 1 to 14 days. It depends on how complicated your project is, how detailed project description is and how fast you answer to our additional questions :)
Please provide us with as much information you can:
Describe your bussines/project idea
Tell us about your users/clients/customers who they are
Define types of pages you need (e.g. Home page, Product page, Categories Page, My account)
Functions and features you would like to see in your project
If you have any competitors - send us a link
Sketches or diagrams if you have ones
For this you can use any software you are comfortable with, it might be MS Word, Excel, PDF or Presentation file.
We can always make a skype call to speed up estimation process and get to know each other better :)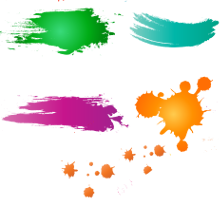 3. Graphic design
Based on your preferences, our web development company can:

1. Develop unique design for your website
3. Apply design created by your designer
2. Apply and customize template/theme you select
4. Create project by following design ideas from popular UI frameworks like Bootstrap, jQuery UI, Angular UI or ExtJS.

We always keep in mind responsiveness of web-site.
So, your project will look great on any device - desktop, laptop, tablet or mobile phone.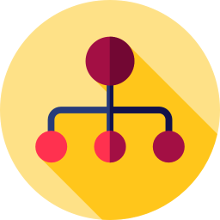 4. Project architecture
Our web development company pays a lot of attention to the project's architecture.

Our Technical Leader and Software Architect are always involved in development process. They are looking for the best solutions, algorithms and technologies which will be implemented by our web-developers.

Based on project requirements they select programming languages, database systems and other software which will be the best fit for your website.

Using the best practices and algorithms allows projects to achieve maximum of performance, scalability and reliability. So, your website will have great potential to grow and expand without any technical risks even in far future.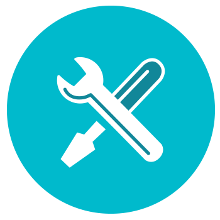 5. Development & QA
By this time our team will have clear understanding of your project and we together will define list of tasks (tickets) and their sequence to work on. So, you will always know which task your developers are working on and how much time left to finish them.

During web-development, at any time, you can make corrections in tasks or change priorities of them. So, you will have possibility to change development course based on new information, requirements or new ideas.

Your web development team will include: Project Manager, Technical Leader, Web-Developer(s) and QA specialist

Our team uses wide range of technologies and tools to speed up development process and to make project fast, modern and free of bugs.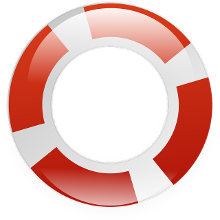 6. Support & Maintance
We take pride in our work and want you to achieve your goals with developed website.

You can always contact us and we will be always there for you. Even if you have an emergency, you just need to call at our emergency phone number and be sure - we will help you.

If your staff need help with using developed project - we are always glad to work with them directly and provide with consultations and recommendations.

You can always count on support by phone, email, skype or even TeamViewer.
Testimonials
Don't just take our word for it - see what our clients are saying.
" Julia and her team works with our company since a couple of month and we are very very happy that we got such a perfect programmers, who has all skills we need for our difficult projects, they provides always a very high quality of work. They are always available and helps us with their great ideas.
Thank her very much for that."
" Sergey did not only make the things we told him to do very well, he gave us also some great new ideas and inspirations for that website.

Excellent and super quick! Will hire again to maintain this website.
Thank you."
Mary,
Founder,
United States
" Dmitry is an excellent developer and great person to work with. Dmitry's team was given a complex and difficult problem to solve involving a multitude of different technologies.

He was quick at understanding the issues and proactive and creative in his solutions. He communicates clearly, provided a detailed documentation for team's work and showed great availability all along the project.
We will be working with UkrSolution again and would recommend them without hesitation."
Get in touch
Have a project that needs to be done on time? Please describe it to us.
Meet our team
We are a team of talented professionals, who enjoy the work they do.
Sergey
Technical Leader, Co-Founder