Simplify Joomla Registration Form, Remove Fields
Hide on registration form: Name, Username, Confirm Email, Confirm Password
Remove unnecessary fields from registration form
Disabling username allows to use Email as Username, so users can login by email
The simplier registration form you have - the more registrations & clients you get!
Study shows that each additional field on registration form decreases chance of sucesfull registration by 10%!
That's why successful companies tend to have small registration forms on their websites.
With our extension "Simplify Registration Form" you can remove last barrier and get more registrations today!
By default Joomla has no mechanism to manage Registration Form and remove some fields.
And this is exactly what "Simplify Registration Form" can do for your joomla website.
You can hide next fields from registration form:
Hide "Username" field. Email will be used instead of username. User can login using email and password like on any other website.
Hide "Confirm Password" field. We bet you know that after registration user receives email with his password. So, why ask user to enter password twice ?
Hide "Confirm Email" field. Amazon, Facebook, Ebay don't ask email twice and they know what they are doing.
Hide "Name" field. If it's not critical to ask name of user - hide this field too. User always can fill it on profile page.
Get this extension and improve your website already today!


Buying this extension you will also get:
Free updates for 3 months, notifications of new features, fixes & updates.
Support via Skype, Email or TeamViewer for 3 months.
Not found some feature? – Contact us, maybe it's already on our list :)
FAQ
If username and name fields are hidden from registration form, will user be able to fill them in account ?

Yes, this extension removes fields only from registration form.

Can I hide only username on registration form ?

Sure, you can select which fields to hide. For example only "Username" or hide 2 fields "Username" and "Confirm Email"

As I know username is a core field in joomla, removing it from registration may cause any issues ?

Username is a really core joomla field and might be used by others extensions.
To avoid any issues, by default, this extension use email as username.
Extension allows to use the whole email as username or only first part of email (before symbol @) - you can specify it in settings.

I have found a bug, how can it be fixed?

You need to send email to us and provide us with details:

How to reproduce bug
Screenshots of bug or
Show us the problem by creating short video (you can use software like Jing)

If you subscribed to support, you can count on fast resolution (1-2 work days)

I need additional features in this extension

If you need some additional fetures, there are 2 ways:

Send us email about new feature, and we will try to implement it in next version. As we receiving a lot of suggestions some of them can be rejected.
We can create special release for you, in a short time, with all improvements you need for separate payment. Please contact us to know more about it.

How can I contact you?

Contact form on our web-site: https://www.ukrsolution.com/ContactUs
Related plugins: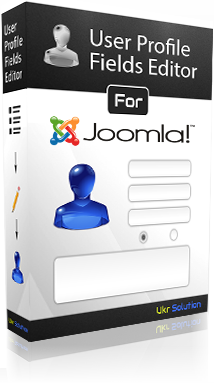 Custom Fields Editor
Add, remove, edit registration form and fields in user account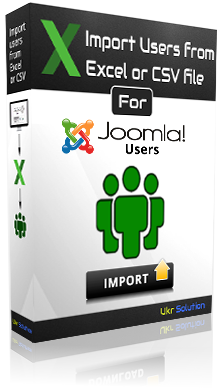 Import Joomla Users
Migrate users with custom data fields as User-Profile plugin is supported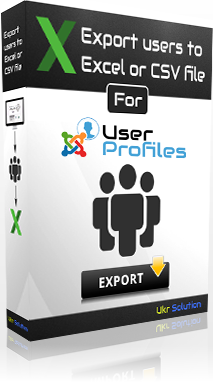 Export Joomla Users
Filter & Download users with all custom data that User-Profile plugin contains
5.0
3