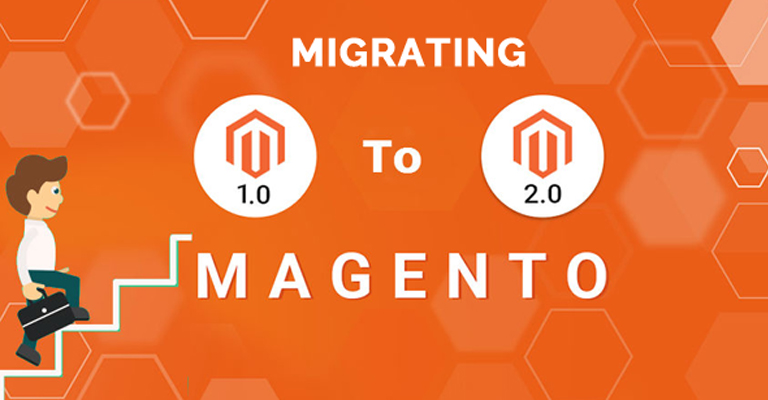 How to migrate from Magento 1 to Magento 2
---
Unfortunately there is no way to do it just by pressing "Update" button somewhere in admin panel.

Magento 2 is completely different system and have different files & database structure and these differences make "simple" upgrade impossible.

Experience of our team shows that migration from Magento 1 to Magento 2 is more like developing a completely brand new website.

However, magento developers made a few migration tools which makes this processes simpler - they developed database migration scripts which allows to move all data from Magento 1 to Magento 2.

So, at least all data (products, orders, etc) can be transferred using officially developed tools.

But that is it, everything else (theme, extensions, customization) needs to be done from scratch.


If there is no easy way, maybe it is better to use Magento 1 ?
And "Yes" and "No".

Magento team is planning to end support of Magento 1 in 2018 year and it means that there won't be any new updates. So, if any security issue is found in Magento 1 - Magento team won't make new update to fix it.

Also during 1-2 years, developers of extensions will focus on development only for Magento 2, it means that Magento 1 will be using outdated extensions without new features and security updates.

What our team suggests:
If you run your store with Magento 1 without any significant troubles - you don't have to migrate to Magento 2 ASAP.

Plan it in advance, (e.g. in 4-6 months), think about it as a great opportunity to make significant changes in your platform.

Maybe you wanted to make redesign of Magento or wanted to change some core logic/features of your store. Such big changes almost have no influence on timeline of magento 2 migration process because it is doesn't matter old or new design you want on Magento 2 - developers in any case will have to create 90% completely new store from scratch.
3 Main steps to Migrate from Magento 1 to Magento 2
Theme:
If you bought theme for Magento 1 there is a big chance that you can get the same theme for Magento 2. You just need to remember vendor of this theme and go to their website. Some vendors even may allow to download the same theme for Magento 2 but for free.

Completely different situation if your theme was developed from scratch. In this case web-developers will have to convert current theme into Magento 2 format manually.


Extensions:
You need to make a list of all extensions you are using on your current Magento 1 store and check if their vendors have the same extensions but for Magento 2.

It is very important to make sure that extensions exists for Magento 2 too, otherwise you will have to look for similar ones but they may not be so flexible or familiar in use.


Customization:
Most difficult part, because usually nobody remember what exactly was customized during so many years of using Magento 1.

Of course, if your web-developer supports Magento 1 for a long time and did most of customization, it will be much easier for him/her to remember what exactly was customized, so this part may be not so tricky. Otherwise, if a new developer will be doing Magento migration, this step might take more time then estimated at the beginning.


How Magento 2 can improve Business ?
Our experience with Magento 2 migration shows that this process usually takes 1-3 Months (depends on complexity of the store) and has positive affect on:

1. Website performance - Magento 2 by default is faster compared to old one. Also it is a great opportunity to take into account performance issues of old store and develop new one much faster.

2. Stability & Additional features - Magento 2 have much more embedded functionality, some features which were created in Magento 1 with extensions now included in Magento 2 by default and work more stable.

3. Support & Updates & Security - you can be sure that your store is always secured and new updates will be available as soon as possible.

Write comment, question, opinion: